The McKittrick Hotel in the Chelsea neighborhood of in New York City is not actually a hotel (as far as I can tell). It's more of a bizarre collection of venues and edgy entertainment.
Their about page sets the tone…
Completed in 1939, The McKittrick Hotel was intended to be New York City's finest and most decadent luxury hotel of its time. Six weeks before opening, and two days after the outbreak of World War II, the legendary hotel was condemned and left locked, permanently sealed from the public. Until now…
This "hotel" features the creepy and insanely immersive Sleep No More, a bar on the roof, a bar in the basement, magic shows, cabaret, anything weird and especially 1930's-themed.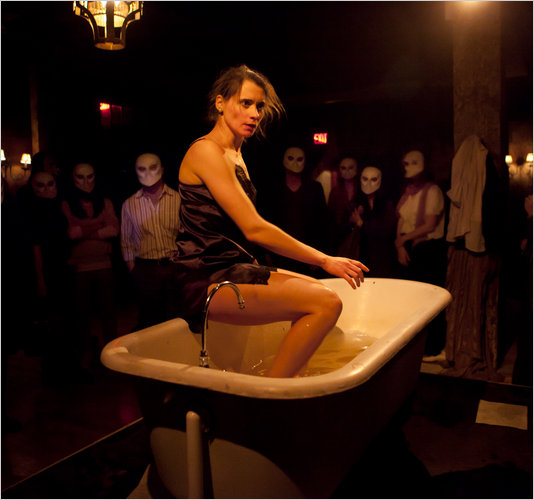 This may be the weirdest and most fun place in NYC (that I know of). I'm definitely going back if I ever get the chance.